Your Union, Our Expertise: Court Marriage Services in Pakistan Unveiled
Ensuring a legal and blissful union is paramount, and at our firm, we specialize in delivering seamless Court Marriage services in Pakistan. Navigating the intricacies of legal formalities while celebrating your love is our expertise.
Step-by-Step Guidance of Court Marriage in Pakistan
Step into the journey of marital bliss with confidence as our seasoned legal professionals offer comprehensive guidance. From meticulous documentation to facilitating the court marriage ceremony, we prioritize a smooth and hassle-free process.Navigate the intricate process of court marriage with confidence. Our experienced professionals provide meticulous guidance from the preliminary consultation to the final issuance of your marriage certificate. We ensure all documentation is in order, minimizing delays and complications.
Court Marriage in Pakistan: Application Support
Our dedicated team assists in the preparation and submission of your court marriage application. We streamline the process, ensuring it meets all necessary requirements and is submitted promptly to the relevant authorities.
Consider us your dedicated legal allies throughout the court marriage process. Our commitment extends beyond the ceremony, encompassing post-marriage services and continued support for any legal formalities that may arise.
Experience a seamless court marriage ceremony facilitated by our team. We prioritize legal formalities, ensuring the ceremony is conducted precisely and adheres to the established legal framework in Pakistan
Our commitment extends beyond the ceremony. We offer post-marriage services, helping you obtain the official marriage certificate and addressing any legal formalities that may arise after your union.
Feel confident in your choices with expert consultation. Our team is readily available to answer your queries, provide guidance, and ensure you have a comprehensive understanding of your rights and obligations as a married couple.
Starting your union with our firm. Contact us today to schedule a consultation and take the first step toward a seamless, legally sound court marriage in Pakistan. Trust us to make your marital journey a memorable and stress-free experience.
From Paperwork to Vows: A Step-by-Step Guide to Planning Your Court Marriage in Pakistan
Are you ready to say "I do" in the most simple and hassle-free way? Are you prepared for planning a court marriage in Pakistan, even though it might sound overwhelming? Are you worried? Fret not! We've got your back. In this step-by-step guide, we'll walk you through everything you need to know to make your court marriage experience smooth and stress-free. From choosing the perfect location to celebrating your special day, we'll cover it all. So, are you ready to grab a pen and paper? Because it's time to turn paperwork into vows!
Choosing the right location for your court marriage is an important decision that sets the tone for your special day. Whether you prefer a traditional setting or something more unconventional, there are plenty of options to consider. If you're drawn to historical charm, you might opt for a court marriage in a charming old mansion, infusing your day with a touch of vintage elegance.
If you're looking for a classic and elegant backdrop, consider getting a court marriage at a local courthouse. If you're looking for a classic and sleek backdrop, these buildings often have beautiful architecture and provide a formal atmosphere for your ceremony. They typically have all the necessary facilities to ensure a smooth process.
Elevating Your Court Marriage: Infusing Personalized Charm and Unique Moments
On the other hand, if you want to enhance the personal significance of your court marriage, think outside the box! If you're aiming to imbue your court marriage with distinctiveness, consider exchanging vows at a park or garden with sentimental value for your court marriage. The natural surroundings can create a romantic ambiance and make your court marriage ceremony truly unique. No matter where you choose to say "I do," remember that it's ultimately about celebrating love and commitment with each other through your court marriage. So take some time together as a couple to discuss what kind of location resonates with both of you and reflects who you are as individuals coming together in matrimony during your court marriage.
Apply for your  Court marriage license
Applying for your court marriage license is a crucial step in planning your court marriage. Understanding the requirements and procedures involved is important to ensure a smooth and hassle-free experience.
To apply for your court marriage license, you will need to visit the relevant government office or registry. Make sure to research and identify the appropriate office based on your location. Different cities or provinces may have different requirements, so be thorough in gathering information specific to your area.
Once you have identified the office, gather all necessary documents such as identification cards, passports, birth certificates, and any other required paperwork. It's essential to have these documents ready beforehand as it will help speed up theapplication process.
The Marriage License Process: Essential Steps and Considerations
When visiting the office for court marriage, ensure both partners are present, as they may require personal appearances for verification purposes related to court marriage. Additionally, you may be asked to provide details about witnesses who can attest to your relationship during the court marriage process.
During the court marriage application process, pay attention to any fees that need to be paid and inquire about any additional steps that might need completion after obtaining the court marriage license. This could include scheduling an appointment with a registrar specializing in court marriage or providing further documentation for the court marriage proceedings.
Expert Tips for a Smooth Court Marriage Journey
Remember that each legal authority may have specific rules and regulations regarding court marriage licenses. Therefore, always double-check with local authorities or consult legal professionals for clarification or certainty. Planning and being prepared when applying for your court marriage license can save time and help streamline this vital step in preparing for your court marriage ceremony.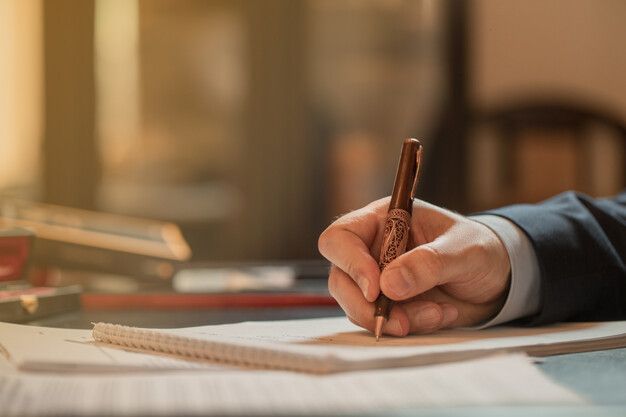 Gather All Your Essentials
Gathering all your essentials is important in planning your court marriage in Pakistan. You will need to have these items and documents on hand to ensure a smooth process.
First and foremost, you must bring identification documents for yourself and your partner. This typically includes passports or national identity cards. Make sure these are valid and up-to-date.
Essential Documentation and Requirements for Court Marriage Registration
Next, in the context of court marriage, you'll need to acquire a copy of your birth certificate. This is crucial, as it confirms your age and eligibility for court marriage. It's vital to acknowledge that if either individual intending a court marriage has been married before, certificates of divorce or death must also be furnished. Apart from individual documentation necessary for court marriage, there might be a need to present evidence of your residence, like utility bills or rental agreements. This process verifies that you possess a local address where the court marriage can be registered.
Managing Finances for a Smooth Court Marriage Process in Pakistan
Don't forget about the financial aspect! You'll need cash on hand for various fees, including the court marriage registration fee and any additional charges for legal assistance. By gathering all these essentials ahead of time, you can ensure a hassle-free experience when planning your court marriage in Pakistan.
Planning your day is an exciting part of preparing for your court marriage in Pakistan. It's the time when you get to envision how you want everything to unfold and make it a memorable experience for both you and your partner.
Start by setting a timeline for the day. Decide on the ceremony time, whether it's in the morning or afternoon, and plan accordingly. This will help ensure that all necessary preparations are made on time.
Balancing Ambiance, Customs, and Legalities
Next, think about what kind of atmosphere you want to create during the court marriage. Do you prefer a simple and intimate gathering for the court marriage, or are you aiming for a more elaborate celebration? Consider factors such as seating arrangements, decorations, and any special rituals or customs you may want to incorporate into the court marriage ceremony.
Don't forget about legal aspects related to court marriage as well. Set aside time to complete any required paperwork or documentation before the court marriage ceremony begins. This will help you avoid any unnecessary stress during this important court marriage moment.
Planning and Capturing Your Special Court Marriage Day
Think about how you'll capture these precious memories of your court marriage too. Hiring a professional photographer or videographer can be worth considering if documenting your special day of court marriage is important to you. Remember that flexibility is key when planning your court marriage day. Things may not always go exactly as planned, but embracing those unexpected moments during your court marriage can add charm and uniqueness to your court marriage experience. By taking the time to carefully plan each aspect of your court marriage day, from start to finish, you'll be able to create cherished court marriage memories that will last a lifetime!
Figure out how you want to celebrate
Planning your court marriage in Pakistan can be an exciting and memorable journey. From choosing the perfect location to celebrating your special day, every step is important in creating a beautiful experience for you and your partner.
Once you have completed all the necessary paperwork, it's time to think about how you want to celebrate this momentous occasion. Whether you prefer a small gathering with close family and friends or a grand reception, it's essential to plan ahead and make arrangements accordingly.
Crafting Your Ideal Court Marriage Celebration
Crafting your ideal court marriage celebration is a delightful journey filled with personal touches and meaningful decisions. As you plan your court marriage, consider the type of celebration that truly reflects your style as a couple. Whether it's an intimate dinner at a restaurant or a lively party at home, let your personalities shine. Deliberate over every detail – from the ambiance to the decor – ensuring it resonates with both of you on this special court marriage day. Moreover, when creating your guest list, ponder over inviting immediate family members and friends, while adhering to the guest limits that some court marriage venues might impose. It's your court marriage, tailor it to perfection.
Afterward, it's time to determine your guest list. Decide whether you'd like to include only immediate family members or if you wish to extend invitations to friends and extended relatives. Keep in mind that various venues may have limitations on the number of guests they can accommodate, so be sure to incorporate this consideration into your decision-making process.